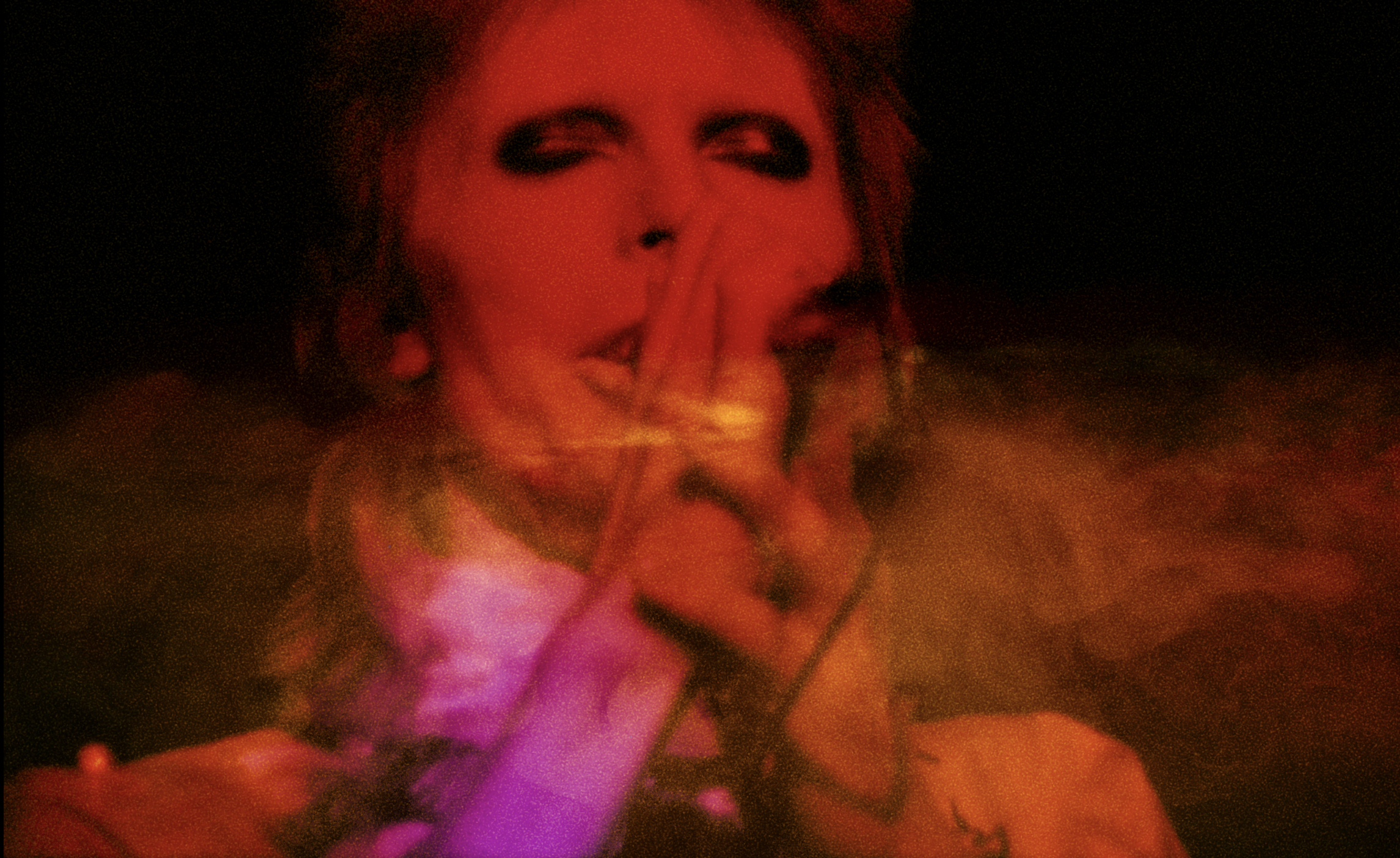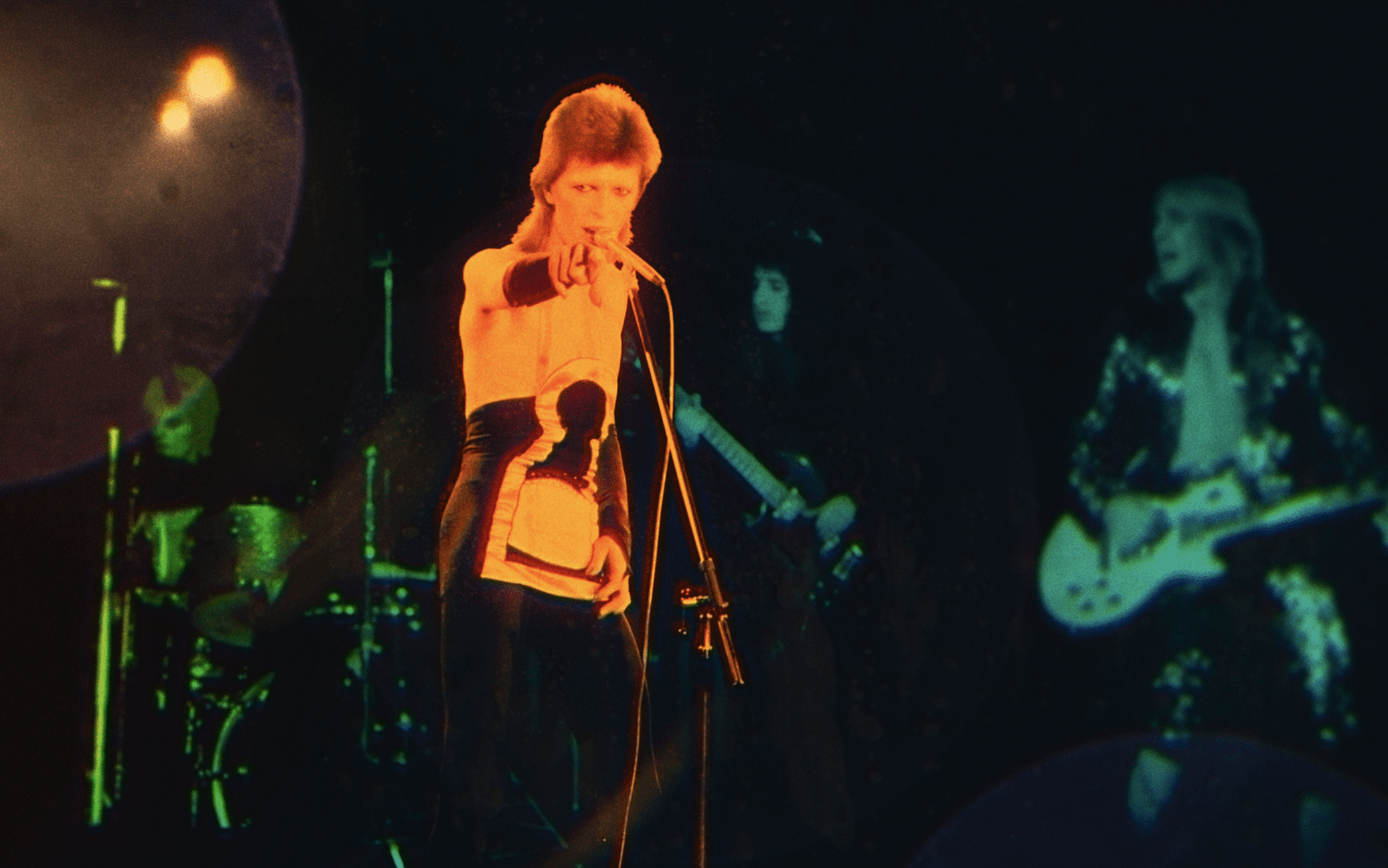 From a sound point of view, it felt like we were working in uncharted waters… The form is the content, the sound design is the story. — Brett Morgen*
Early on in the explosive new sight and sound spectacle MOONAGE DAYDREAM—a kaleidoscopic, experiential take on David Bowie's art and philosophy by documentarian Brett Morgen—footage of the transcendent live performance of "Wild-Eyed Boy from Freecloud" and its segue into "All the Young Dudes" floods the screen. A familiar performance for Bowie fans, the scene was captured in 1973 by D. A. Pennebaker's cameras in London during the singer's final appearance as Ziggy Stardust. But in addition to the new visual components that accompany the tracks, one is immediately moved by the incredible depth and revitalization of sound that the film's re-recording mixers Paul Massey and David Giammarco achieve. Working with sound producer and longtime Bowie associate Tony Visconti as well as sound designers John Warhurst and Nina Hartstone, they transform a legendary sequence into a startling revelation.
And so it goes for the entirety of this essential documentary, immersing us in the stations and stages of one of the most remarkable musical careers of the last half century. With over 5 million assets available to him via the Bowie estate—rare performance and interview footage, film reels, audio stems from the recordings, Bowie's personal video work, etc.—Morgen also provides a glimpse of artist's mostly unseen acrylic-on-canvas paintings. Figurative works which resemble a cross between Egon Schiele and Miriam Cahn, the artist questions their value to the outside world. "I know I'm a good writer…," Bowie says in the film. His facial expression telegraphs a "…but," and he leaves the rest of the sentence unfinished.
Bowie was an intellectual surveyor, using the art and ideas that influenced him most and paying it forward in brilliant synthesis. His half-brother—who ended up spending most of his life in psychiatric institutions and eventually killing himself—introduced the young would-be performer to jazz and the Beats. Filmmaker Morgen, in turn, discovered Brecht and Burroughs by listening to Bowie. The sense of existential fracture and transience that shapes MOONAGE DAYDREAM echoes the cinematic methods Bowie employed in his lyric writing and composition—the jump cut, the close-up, the dissolve. Indeed, throughout his professional life, Bowie made many (unsuccessful) attempts to direct a feature-length film. His 1974 album Diamond Dogs, for example, is a soundtrack of sorts to Orwell's 1984, the rights to which the singer was never able to secure. Morgen has included dozens of film clips that Bowie referenced in one form or another, and scenes from the works of Murnau, Chaplin, Eisenstein, Dreyer, Browning, Buñuel, Oshima, Kubrick, Bergman, Fellini, Visconti, and Roeg stream before our eyes in an emotive dreamscape. "Everything is cinema," said Godard. If seeing is a form of understanding, a glance—a visual leap marked by doubt—is often more telling than an exegesis. With his method of constant reflection/refraction of artist and subject, truth and illusion, Morgen further deconstructs a life of fragments with great imagination and mobility.
See link below for screening and streaming details.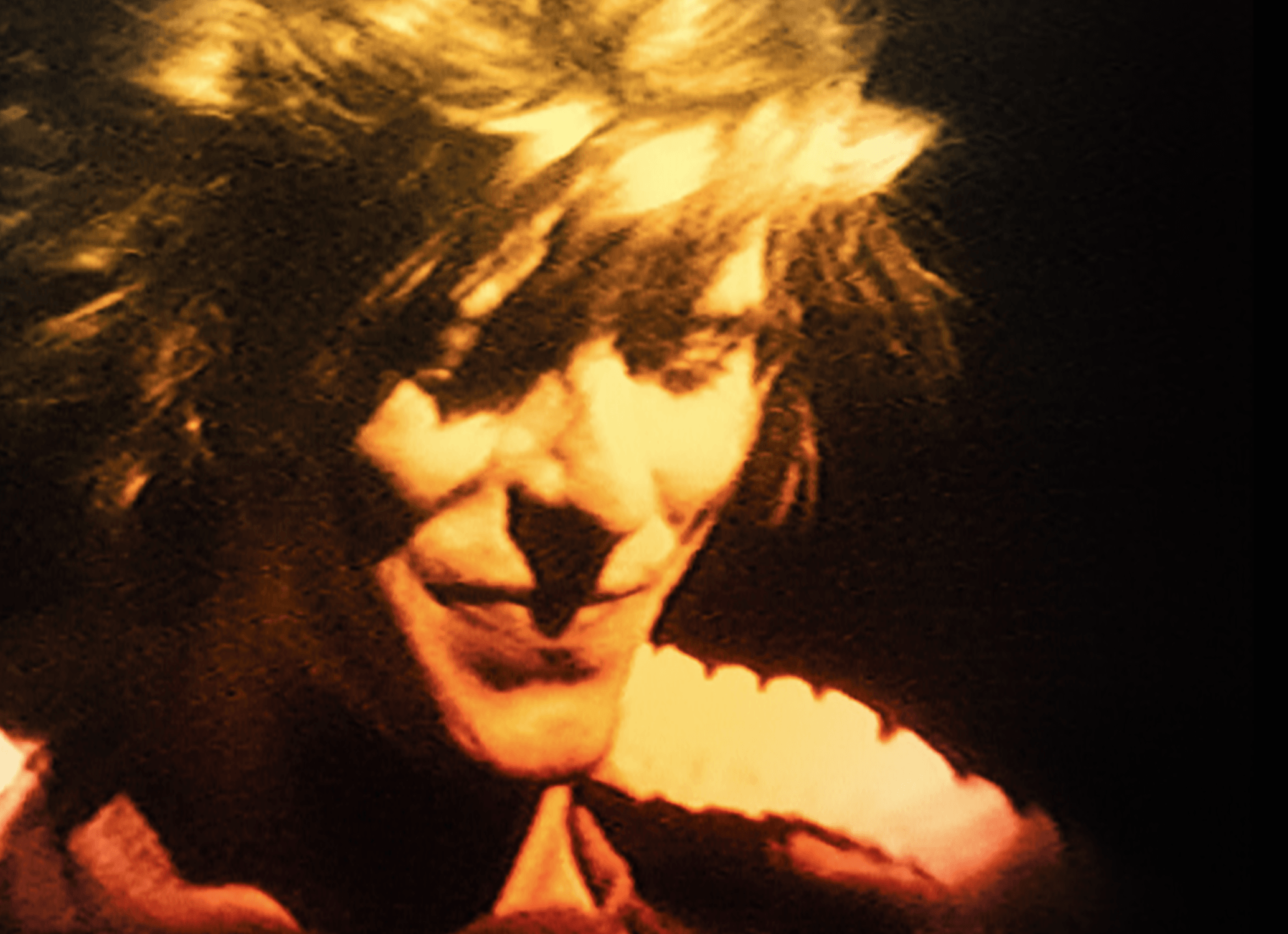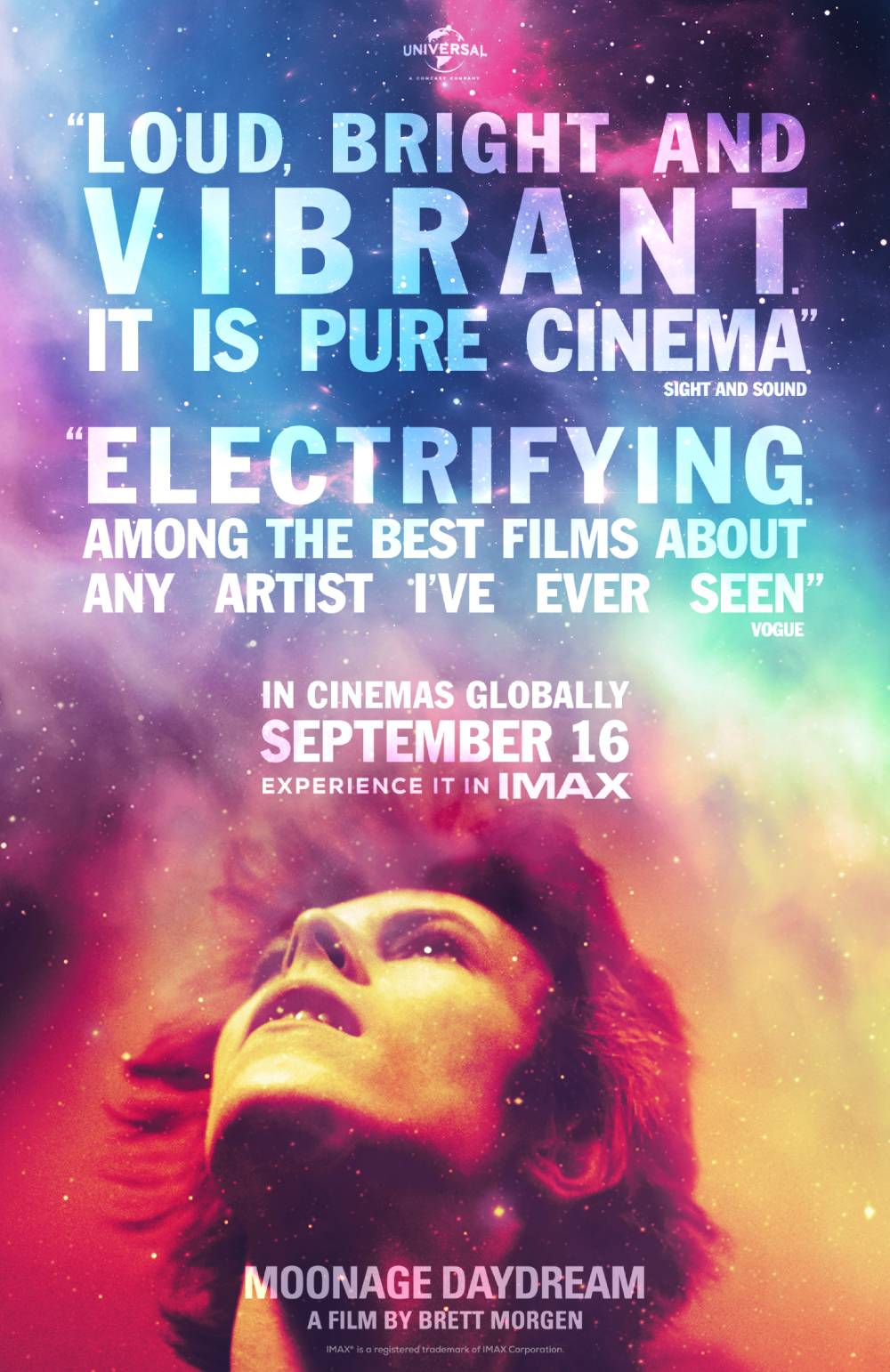 Directed by Brett Morgen
Streaming on HBO Max from April 29, 2023
Played September through December, 2022, in IMAX, at the Lumiere, and throughout the Laemmle chain.
*Brett Morgen, Q & A with Paul Massey and David Giammarco, August 18, 2022, Blakely Theater, 20th Century Fox Studios, Los Angeles.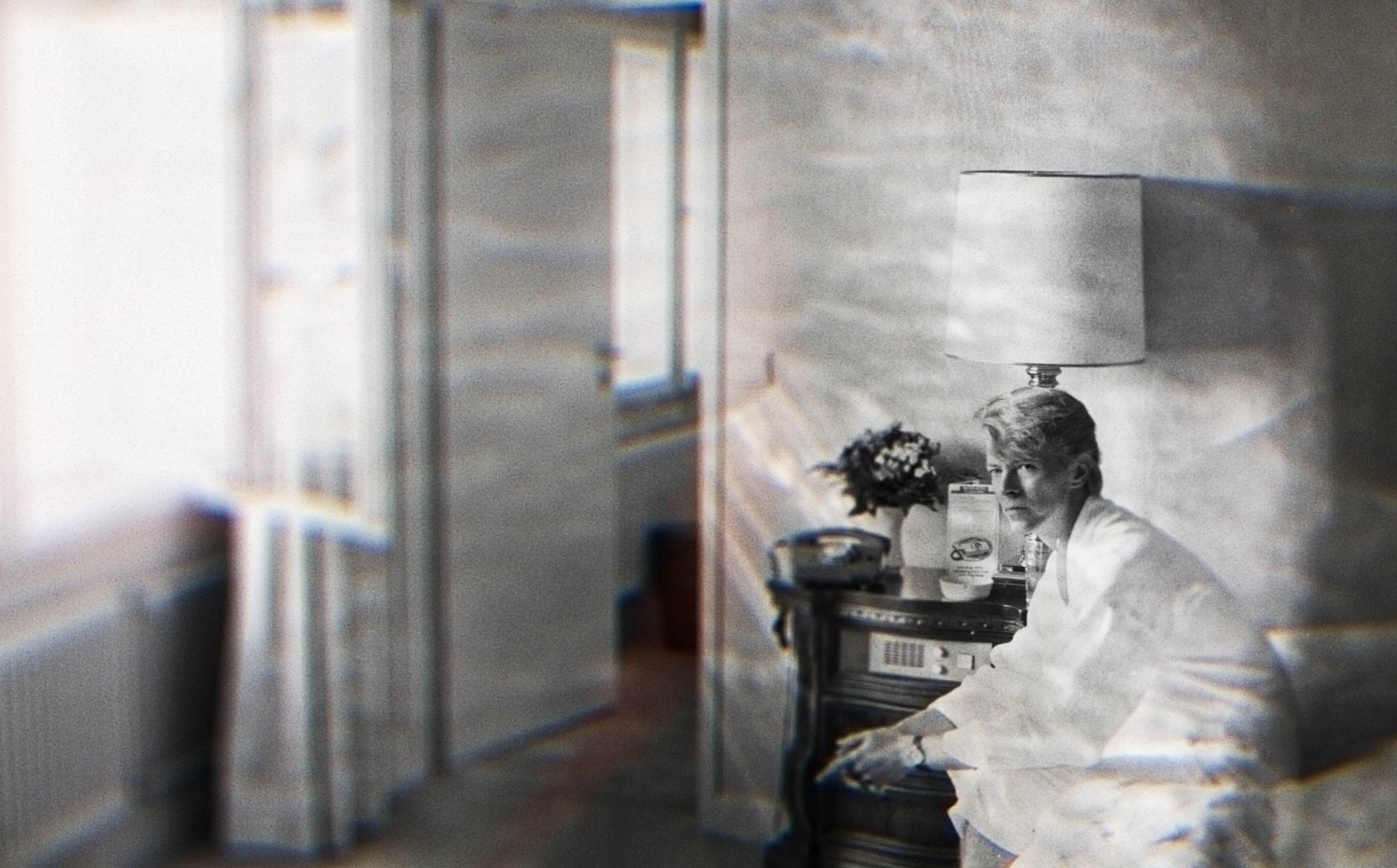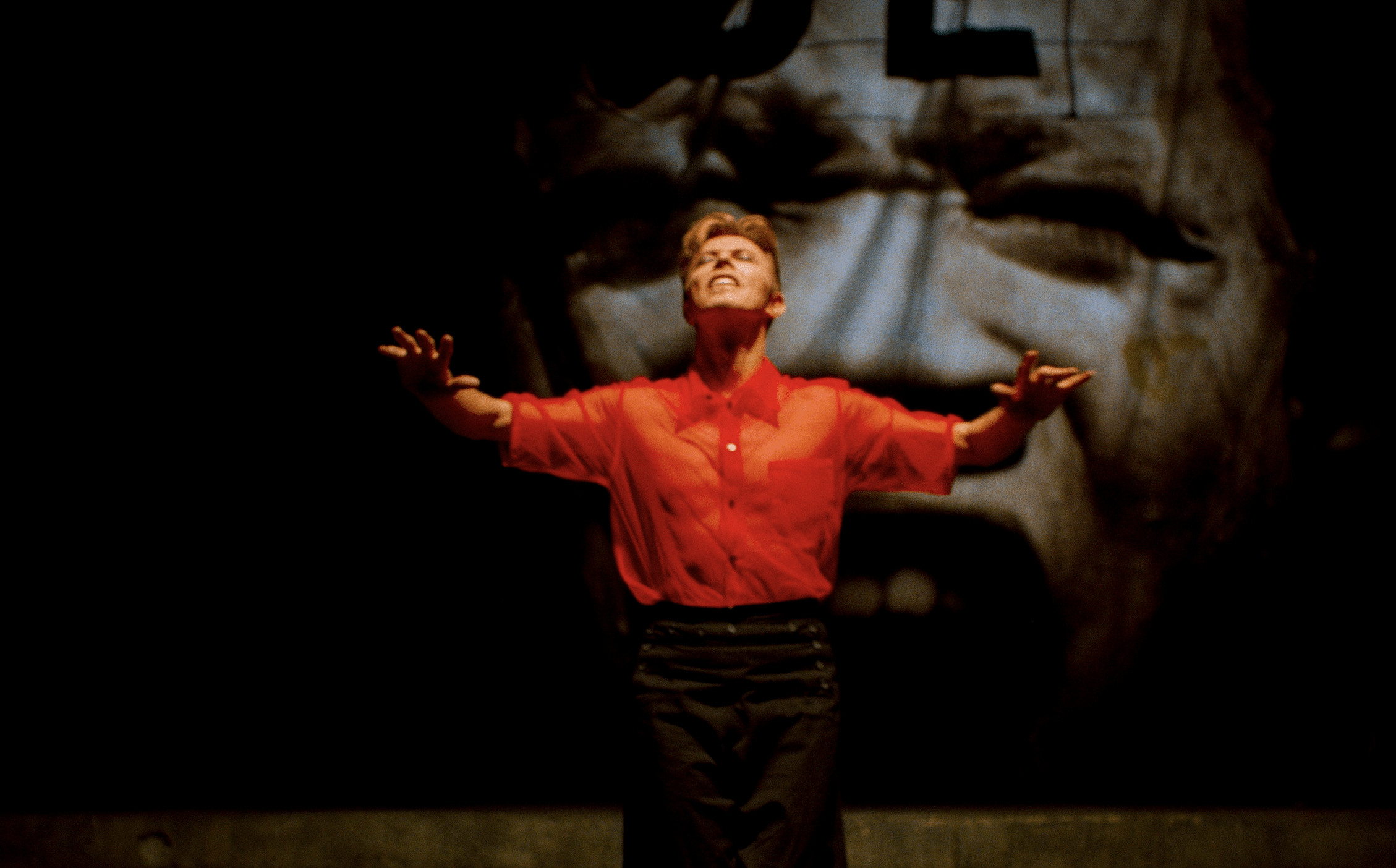 Brett Morgen, Moonage Daydream (2022), David Bowie, from top: Ziggy Stardust tour, Great Britain, 1972; Aladdin Sane tour, final show as the ensemble Ziggy Stardust and the Spiders from Mars, Hammersmith Odeon, London, July 3, 1973, original footage by D. A. Pennebaker; 1980 Floor Show, coinciding with the release of Pin-Ups, Marquee Club, London, October 1973, Mick "Woody" Woodmansey (left), Bowie, Trevor Bolder, and Mick Ronson, Bowie's costume by Freddie Burretti; Cracked Actor, Diamond Dogs tour, Universal Amphitheater, Los Angeles, September 1974; Thin White Duke, Station to Station era 1976; Moonage Daydream IMAX poster; Bowie in the 1980s (4).
Images courtesy and © Neon.