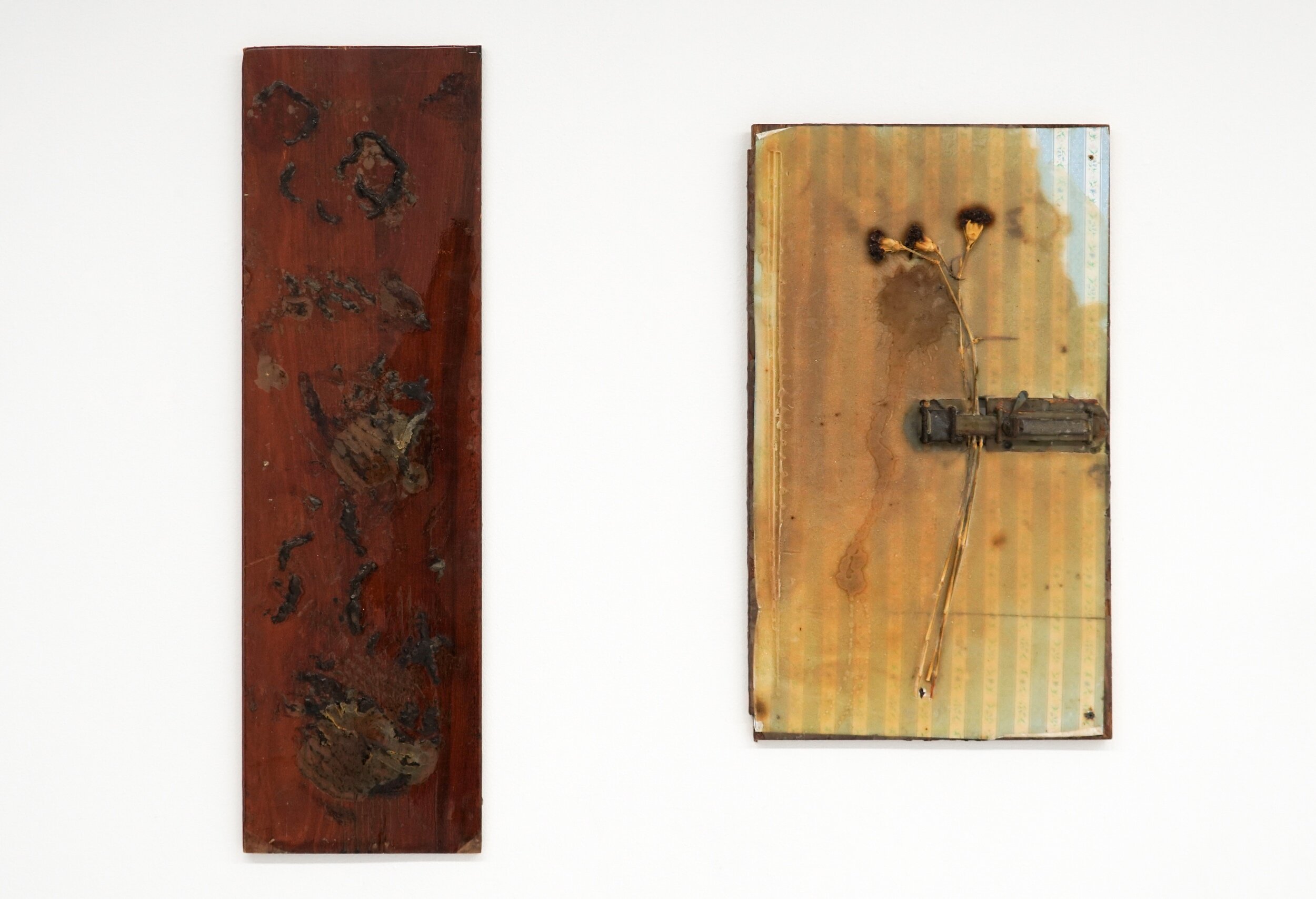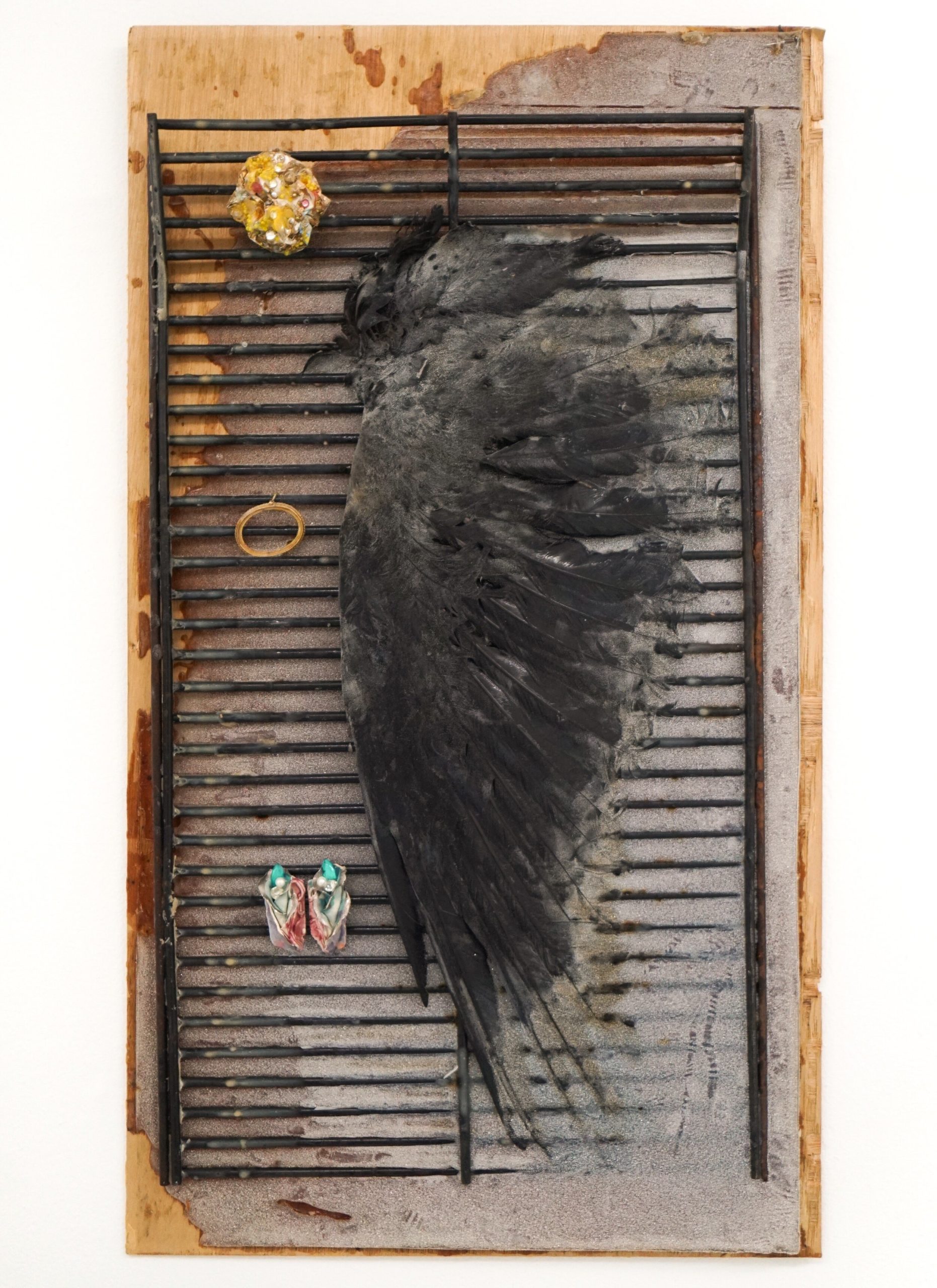 I have found solace within my father's stories since I was a child. I started to make a record for family keepsake this past year. He was born and raised in Marrero, Louisiana, in a small town that was more like a family. The town remained segregated until the late 1970s. 
The stories became fables, as the characters and elements that are rooted in the aspect of strife, are told from a place of gratitude and comedy. I wanted to celebrate the connection between story telling and art making. The people and experiences that mold us into who we become at the end of our journey. — Bri Williams*
This is the closing week of PLAYBILL—Williams' show of new and recent work—in San Francisco. See link below for details.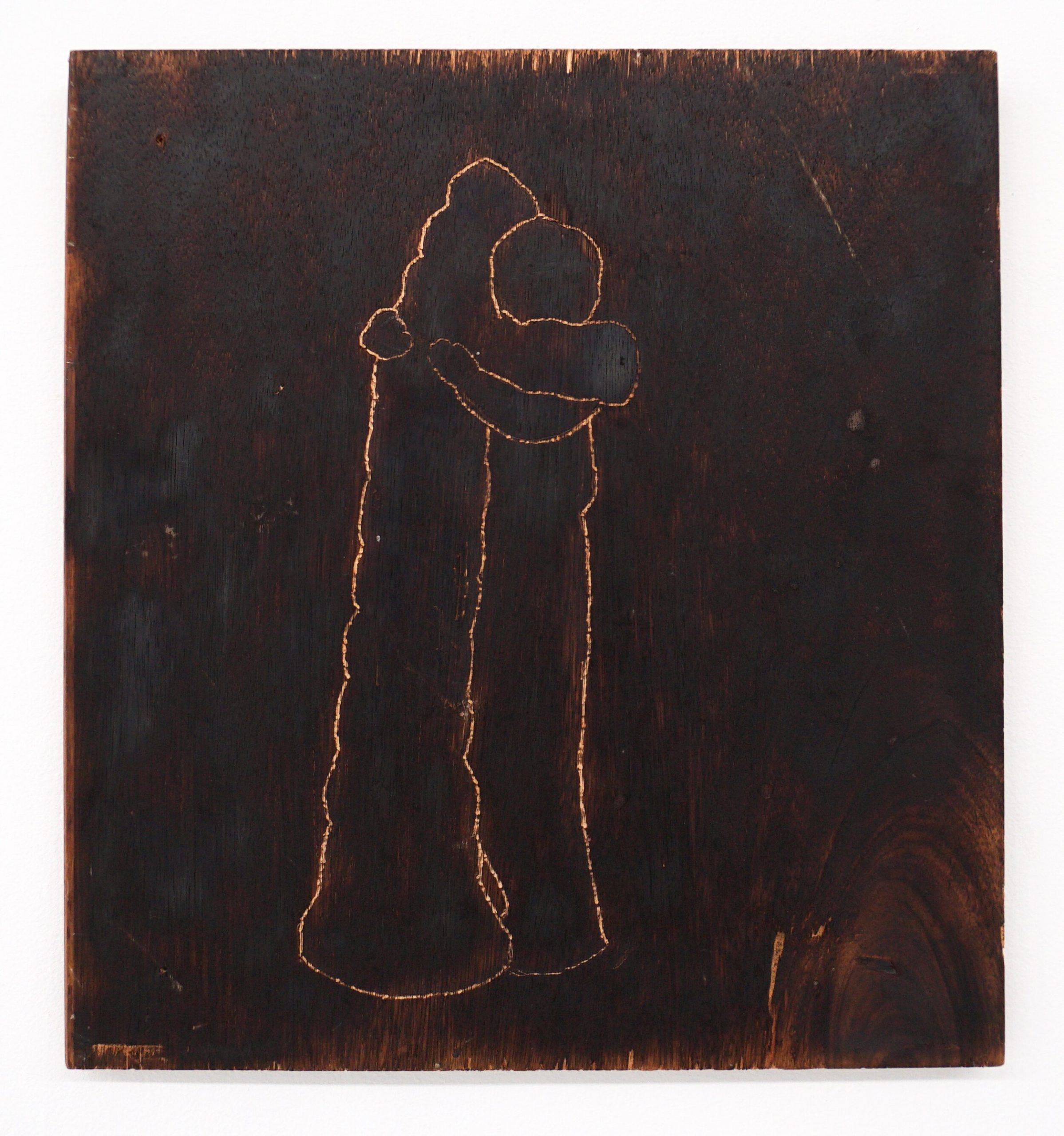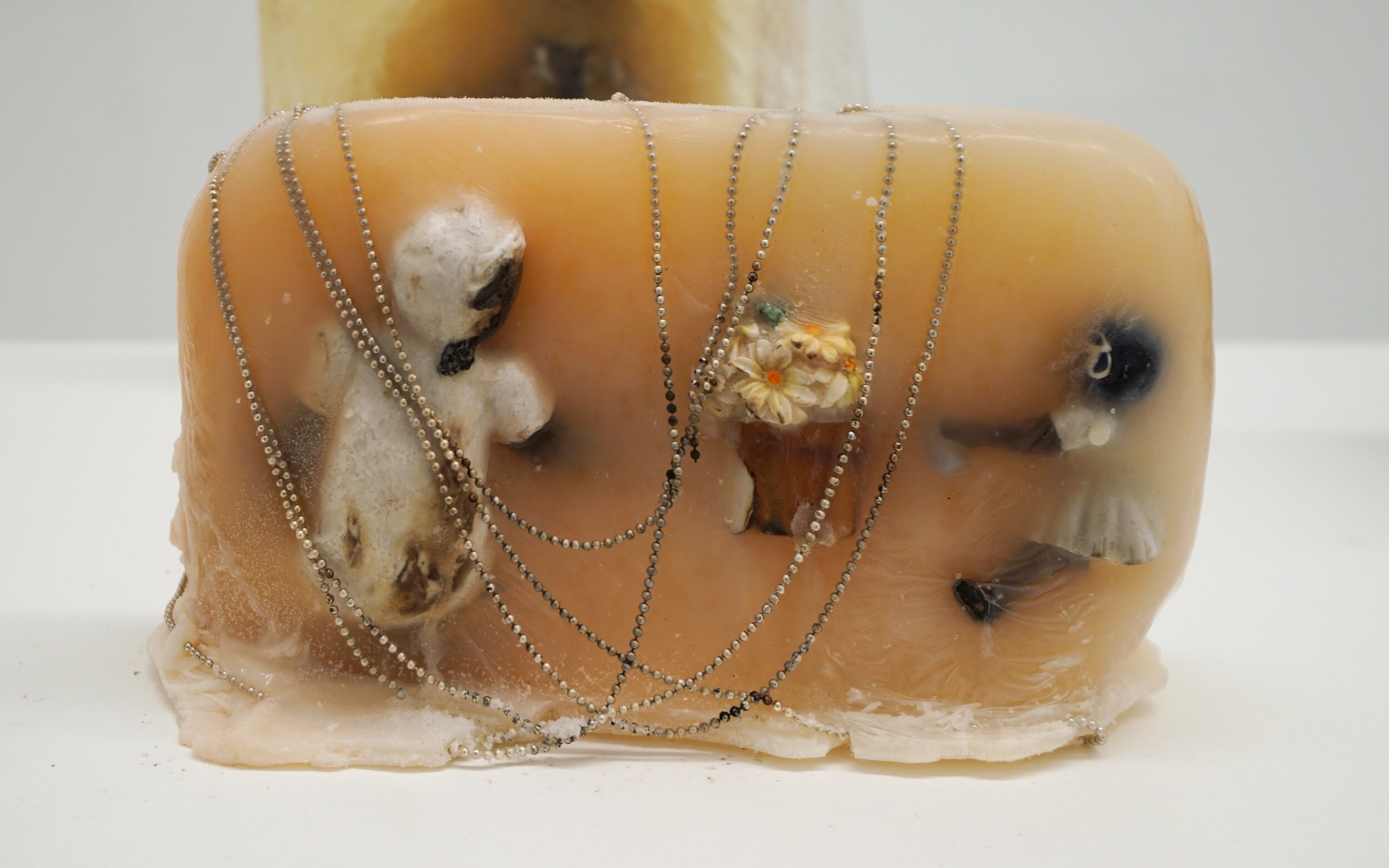 Through August 28, by appointment.
Et al. Gallery
620 Kearny Street, San Francisco.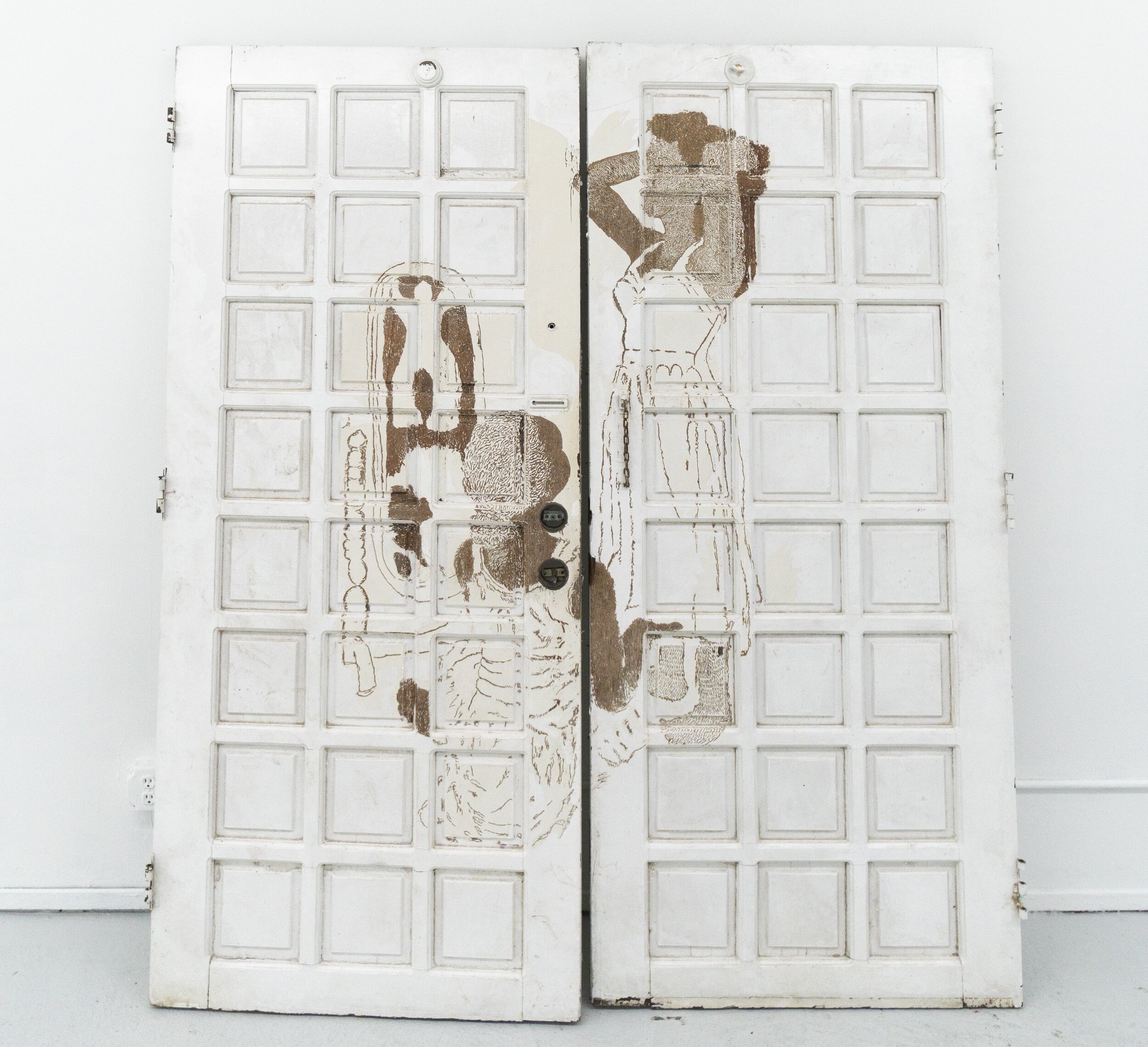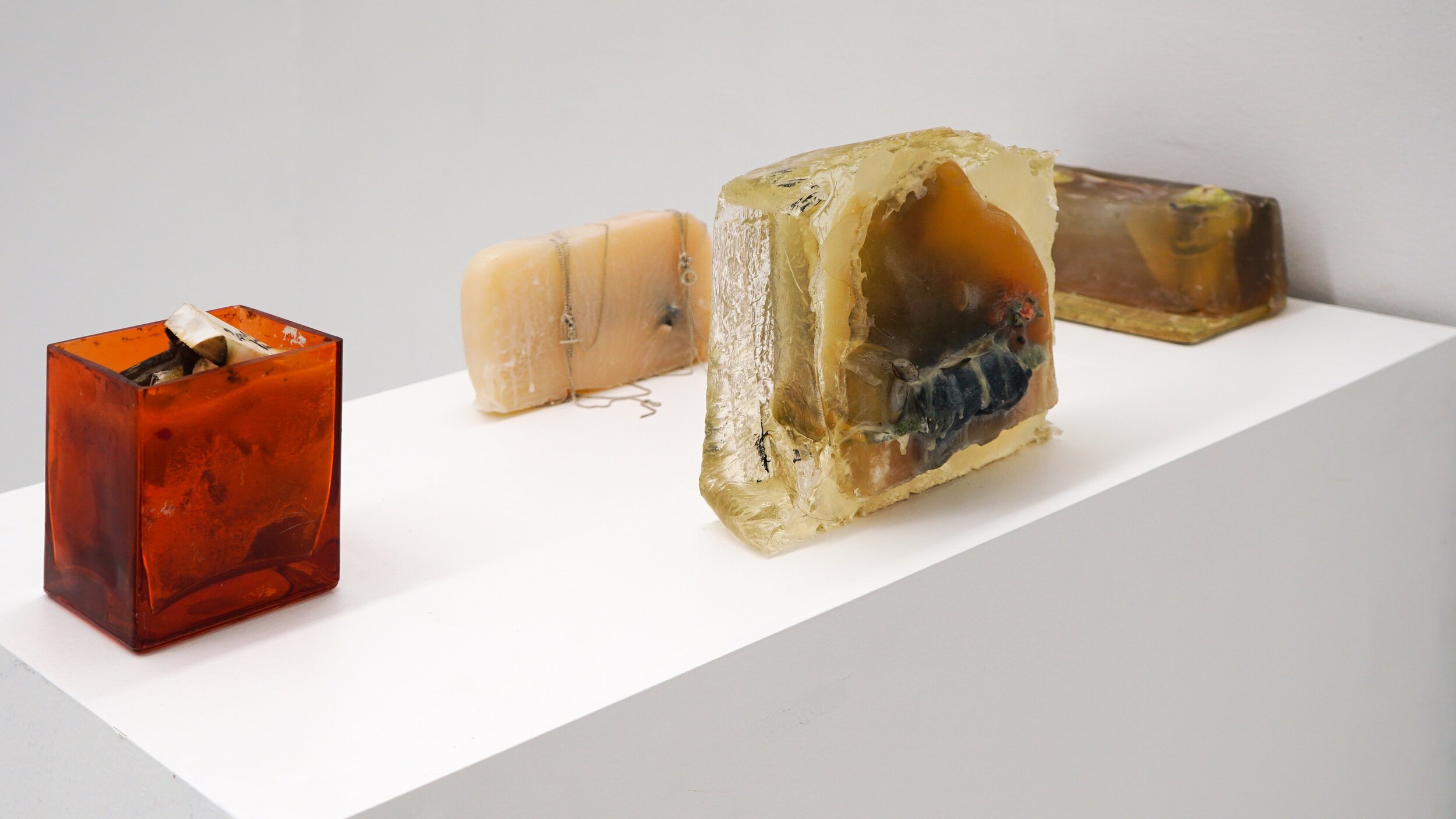 Bri Williams, Playbill, Et al. Gallery, San Francisco, July 24, 2021–August 28, 2021, from top: Something Borrowed, 2021, ceramic figure, resin, soap; (left) Purse, 2021, cabinet, plank, rubber soap, (right), Bate, 2021, wood, cabinet wallpaper, soap, flower; Bathsheba, 2021, earrings, metal, raven's wing, wood; Meeting, 2020, wood; Pearl, 2021, soap, wax, ceramic figures, necklace; Gate, 2021, doors; installation view, including (left) Credence, 2019, glass, soap, ceramic figures, and (right) Cradled, 2019, no sweat soap, ceramic figure; Chimes Blues, 2021, wood, no sweat soap, car horn; Cradled. Images © Bri Williams, courtesy of the artist and Et al. Gallery.