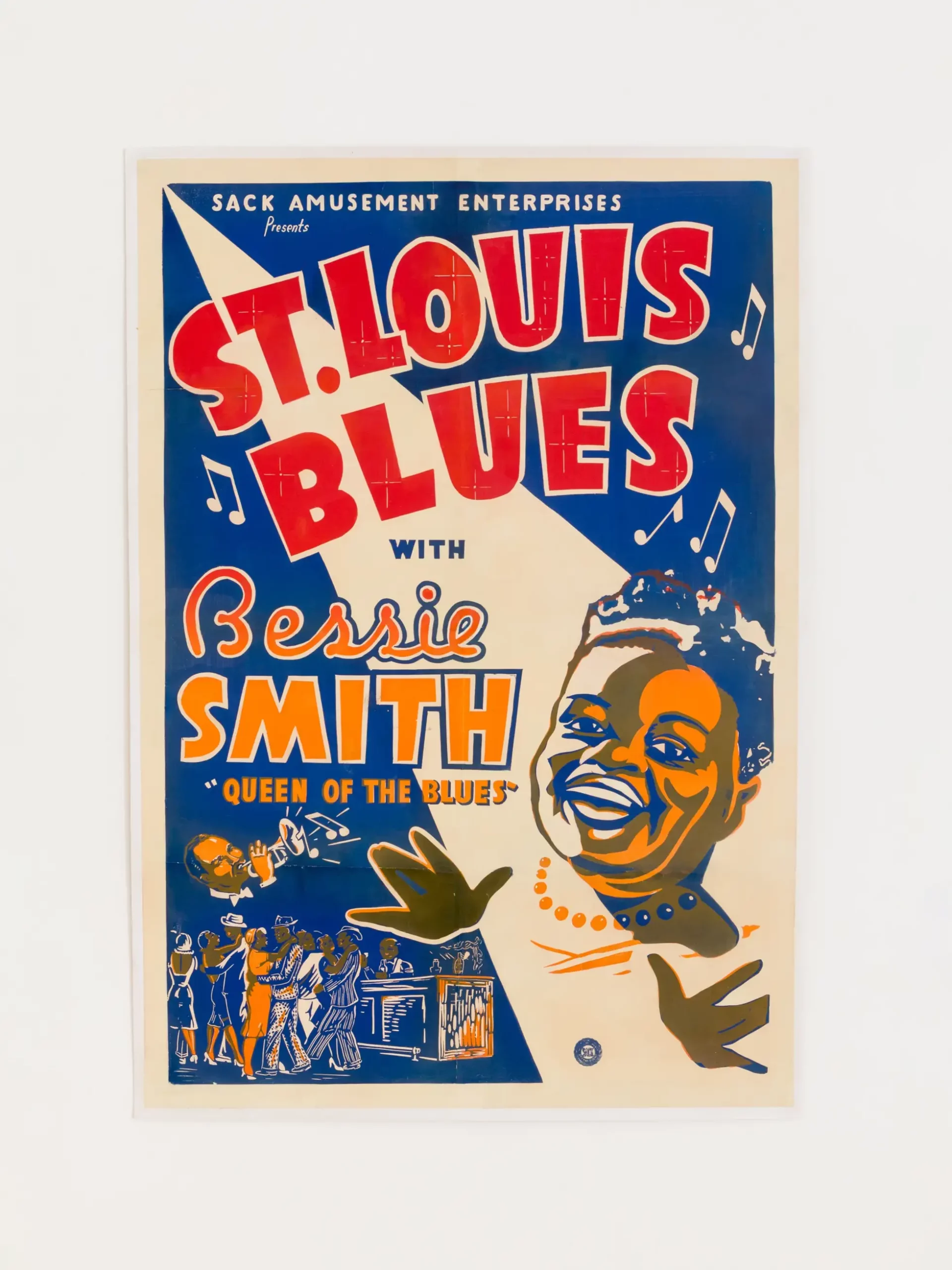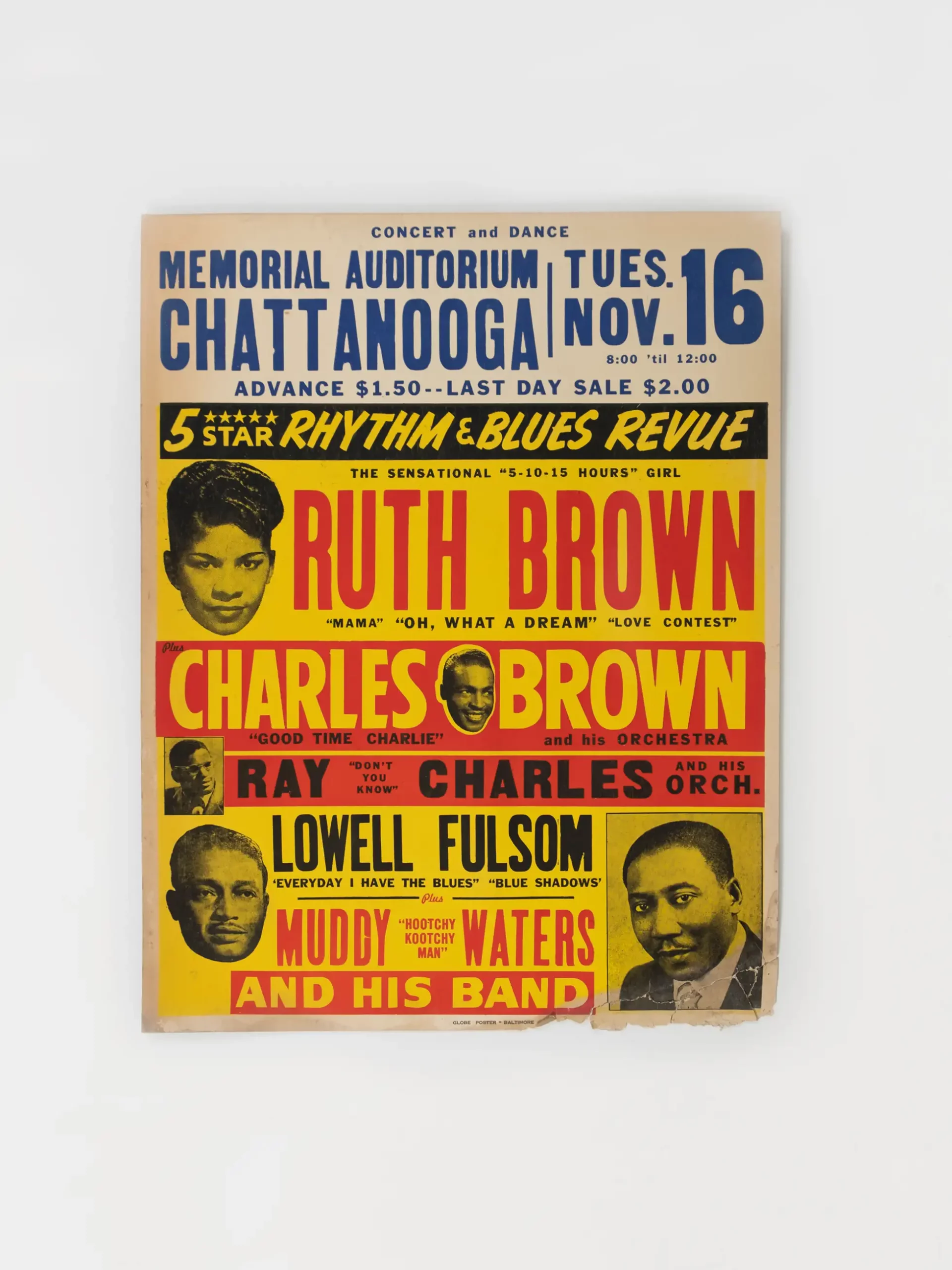 CALDONIA—an exhibition curated by Serubiri Moses, now in its closing week at Salon 94 in Manhattan—"features early- to mid-twentieth century posters announcing the meetings and club dates (and film appearances) of musicians as wide-ranging as Otis Redding, W. C. Handy, James Brown, and Aretha Franklin."
The show "presents a cultural and historical view of an archive of images of Black performers slowly disappearing from public memory. According to historian Daphne Brooks, the slow fade to black refers to the vanishing archives and memories of Black women musicians, the point at which they begin to slip out of view and into the void of cultural memory… Thus, if we address directly the disappearing image of Black cinematic, sonic, and visual art, we might more easily see the importance of considering this archive and poster collection."*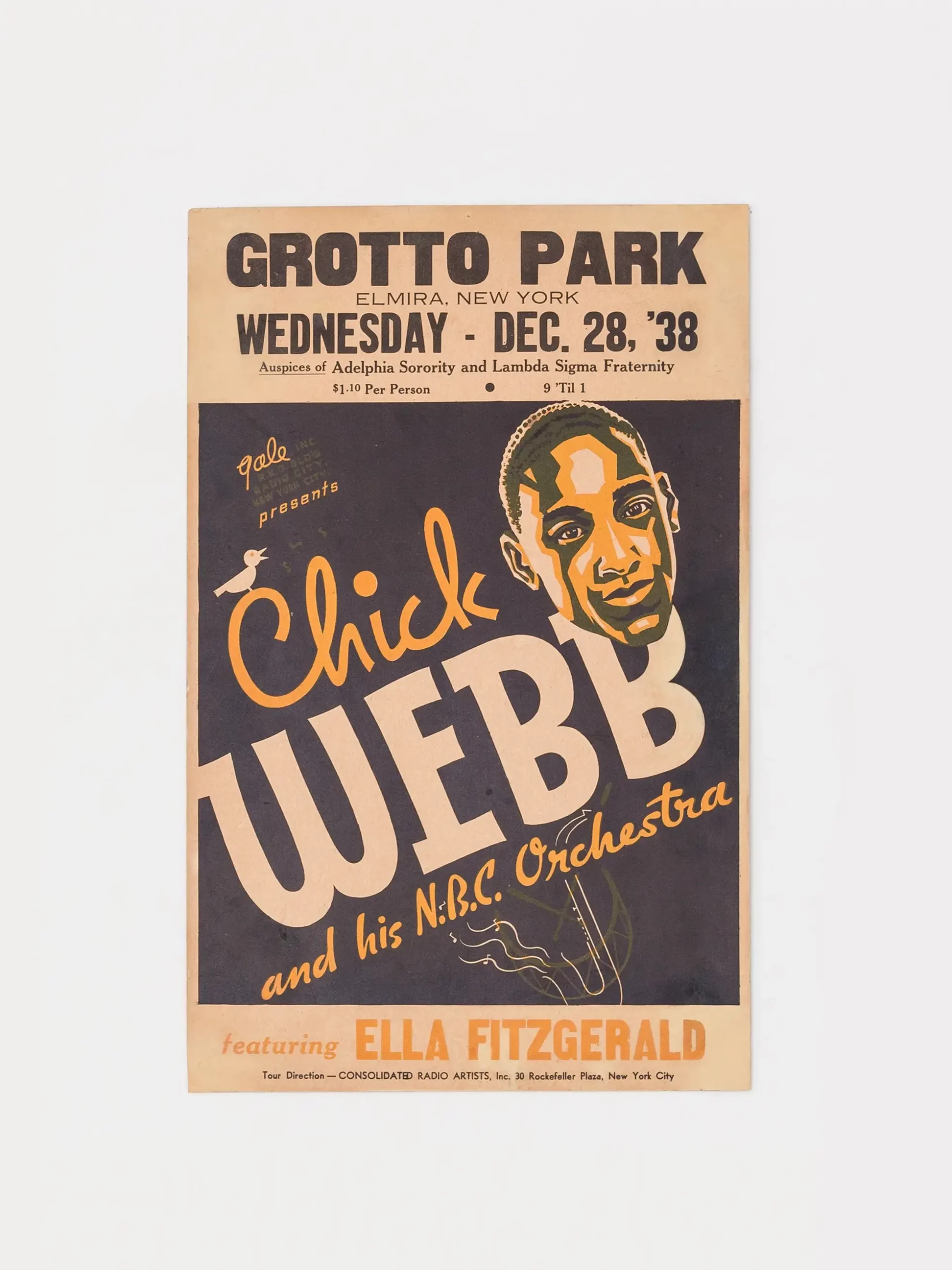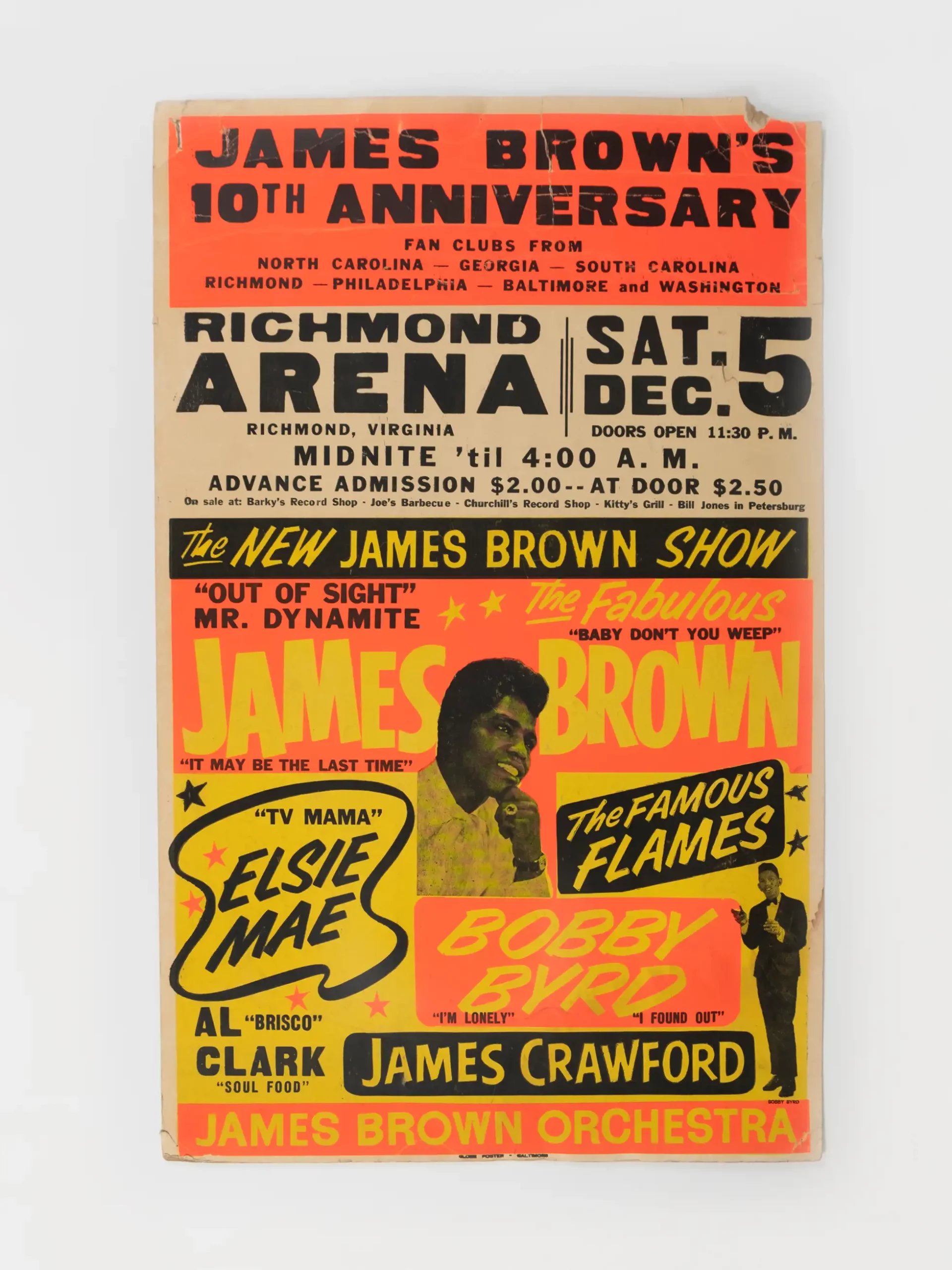 In addition to the posters from the collection of Ralph DeLuca, the show includes eight examples of Louis Armstrong's extensive collage practice as well as artwork by Benny Andrews, Romare Bearden, Camille Billops, Stuart Davis, Herbert Gentry, William Gottlieb, Lyle Ashton Harris, Keli Safia Maksud, Milo Matthieu, Gjon Mili, Edward Steichen, and David "Mr. StarCity" White.
Newly-commissioned contributions by Brooks, Michael C. Heller, Jason Moran, Emmanuel Olunkwa, Yoko Suzuki, Ifeanyi Awachie, Thomas Allen Harris, Vijay Iyer, Danielle A. Jackson, Angelina Lippert, Keli Maksud, Kylie Manning, Milo Matthieu, Eve Oishi, Jordan Reyes, Drew Sawyer, Kwame Sorrell, Carlos Valladeres, Rebecca Wanzo, and Stanley Whitney are represented as well.
See link below for details.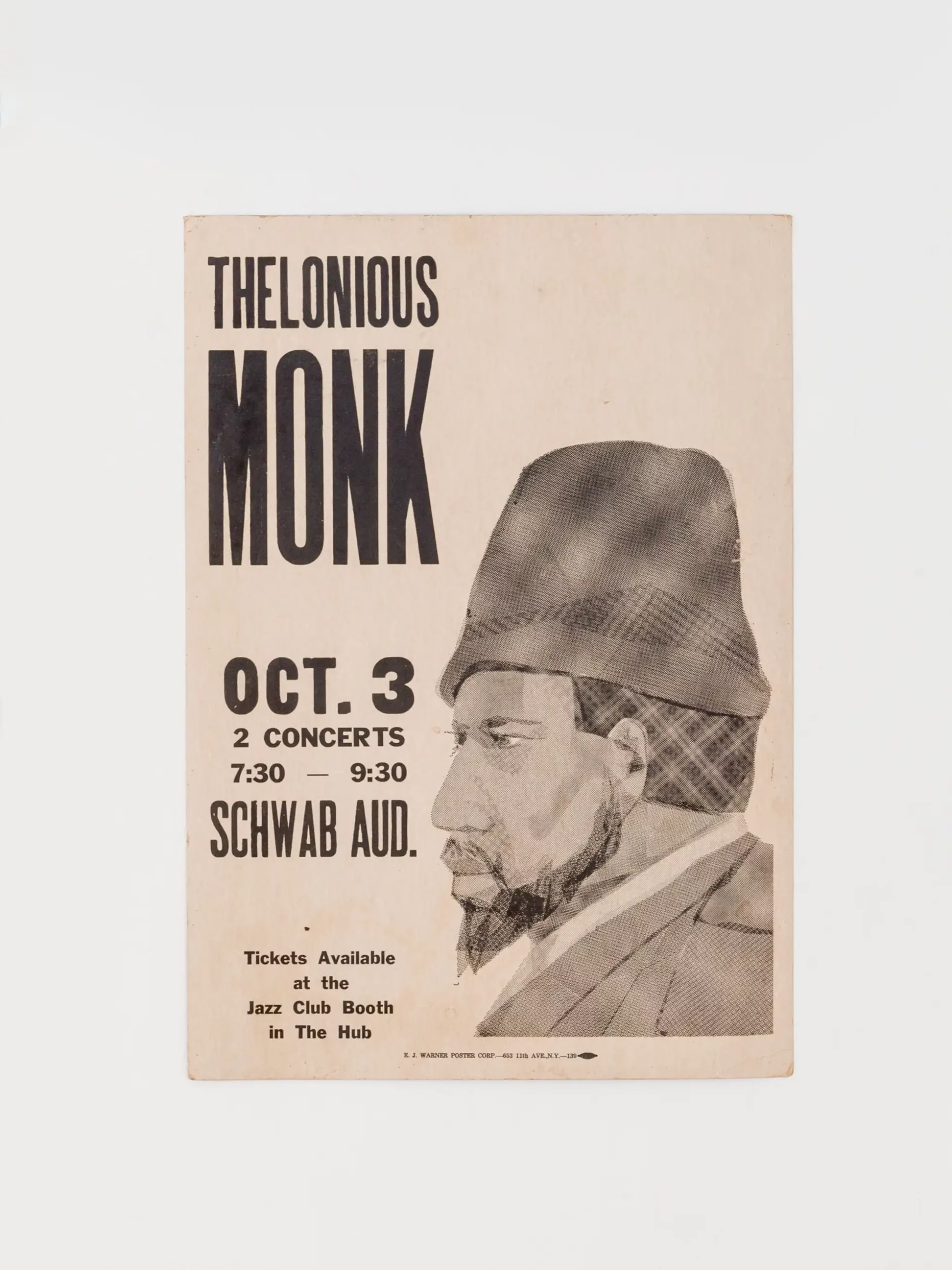 CALDONIA—CONCERT AND FILM POSTERS FROM THE COLLECTION OF RALPH DELUCA*
Through March 26
Salon 94
3 East 89th Street, New York City
See Daphne Brooks, Liner Notes for the Revolution: The Intellectual Life of Black Feminist Sound (Cambridge, MA: Harvard University Press, 2021).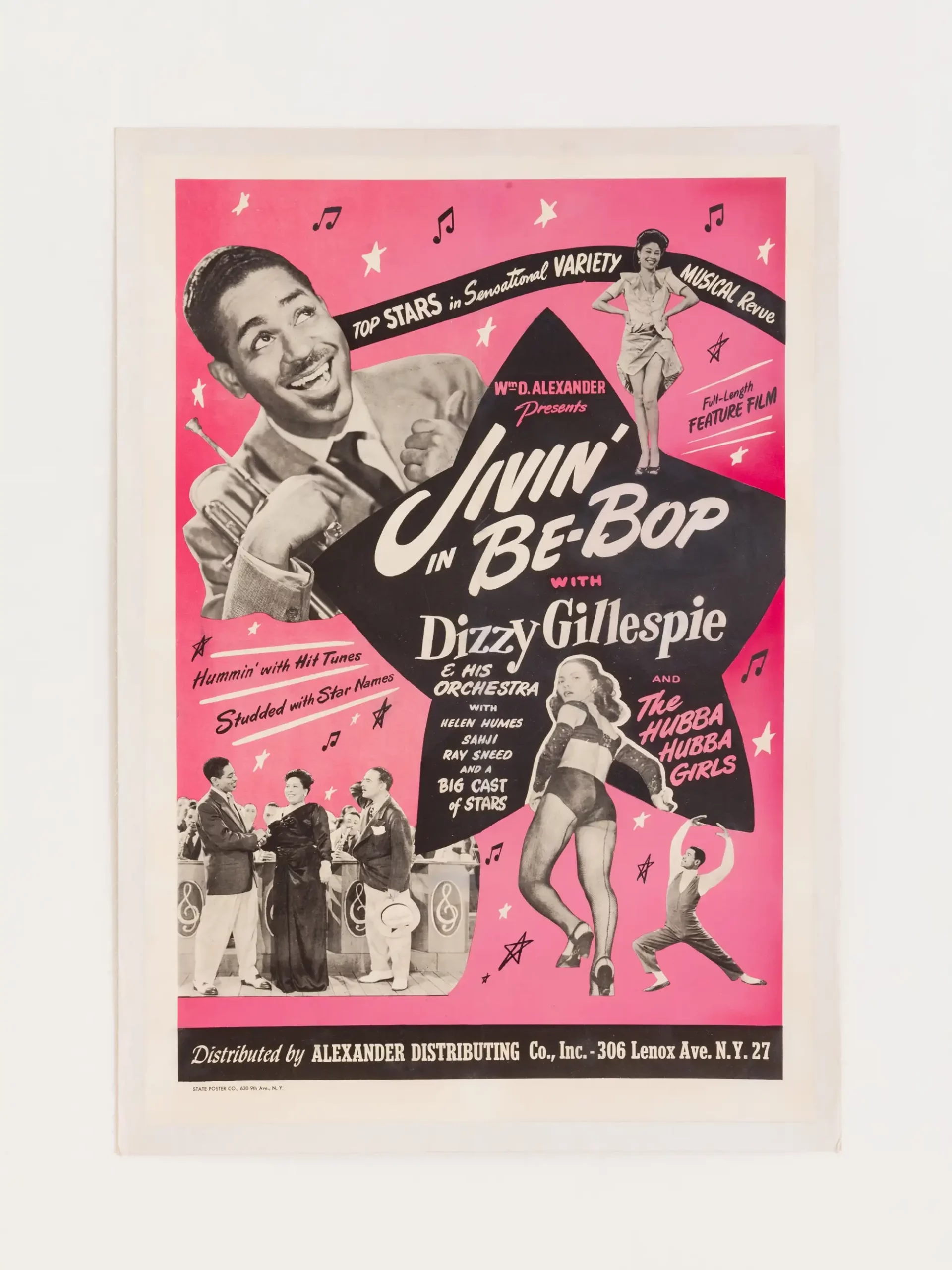 Caldonia: Concert and Film Posters from the Collection of Ralph DeLuca, Salon 94, March 11–26, 2022, from top: "Caldonia" with Louis Jordan Musical Poster, 1945, ink on paper; "St Louis Blues" with Bessie Smith Queen of the Blues Film Poster, 1929, ink on paper; Ruth Brown, Charles Brown, and Lowell Fulsom [sic] Concert Poster, 1945, ink on paper; Chick Webb featuring Ella Fitzgerald Concert Poster, 1938, ink on paper; James Brown Show with Elsie Mae and Bobby Byrd Concert Poster, 1964, ink on paper; Thelonious Monk Concert Poster, 1964, ink on paper; Art Blakey, Thelonious Monk, and Macbeth Concert Poster, 1948, ink on paper; "Jivin' in Be-Bop" with Dizzy Gillespie Film Poster, 1947, ink on paper; Les Brown and Charlie Parker Concert Poster, 1955, ink on paper; Buddy Johnson, The Nutmegs, and 4 Fellows Concert Poster. Images courtesy of Ralph DeLuca and Salon 94.