Throbbing with body horror and not shy of humor and sensuality, 2300 SHE—an ongoing project that explores our imperial wasteland destiny—is a dance and multimedia critique of cis feminism within the cannibalizing American office cubicle. The American drive to expand corporately and also reproduce biologically incubates a wild arena that alienates queer modalities of existence. Based on new music by Jordi, new choreography by Ironstone, and a nightmare autoethnography with invasive projections by Cade Moga, the work celebrates that sexual freedom requires economic independence. — Ironstone*
It's Week One of REDCAT's twentieth NEW ORIGINAL WORKS FESTIVAL. Sharing a triple bill with Jojo Abot (A God of Her Own Making) and Tuixén Benet (Some more), Jordi, Cade, and Ironstone regroup to present their explosive new performance work 2300 SHE for three nights only.
See link and info below for details.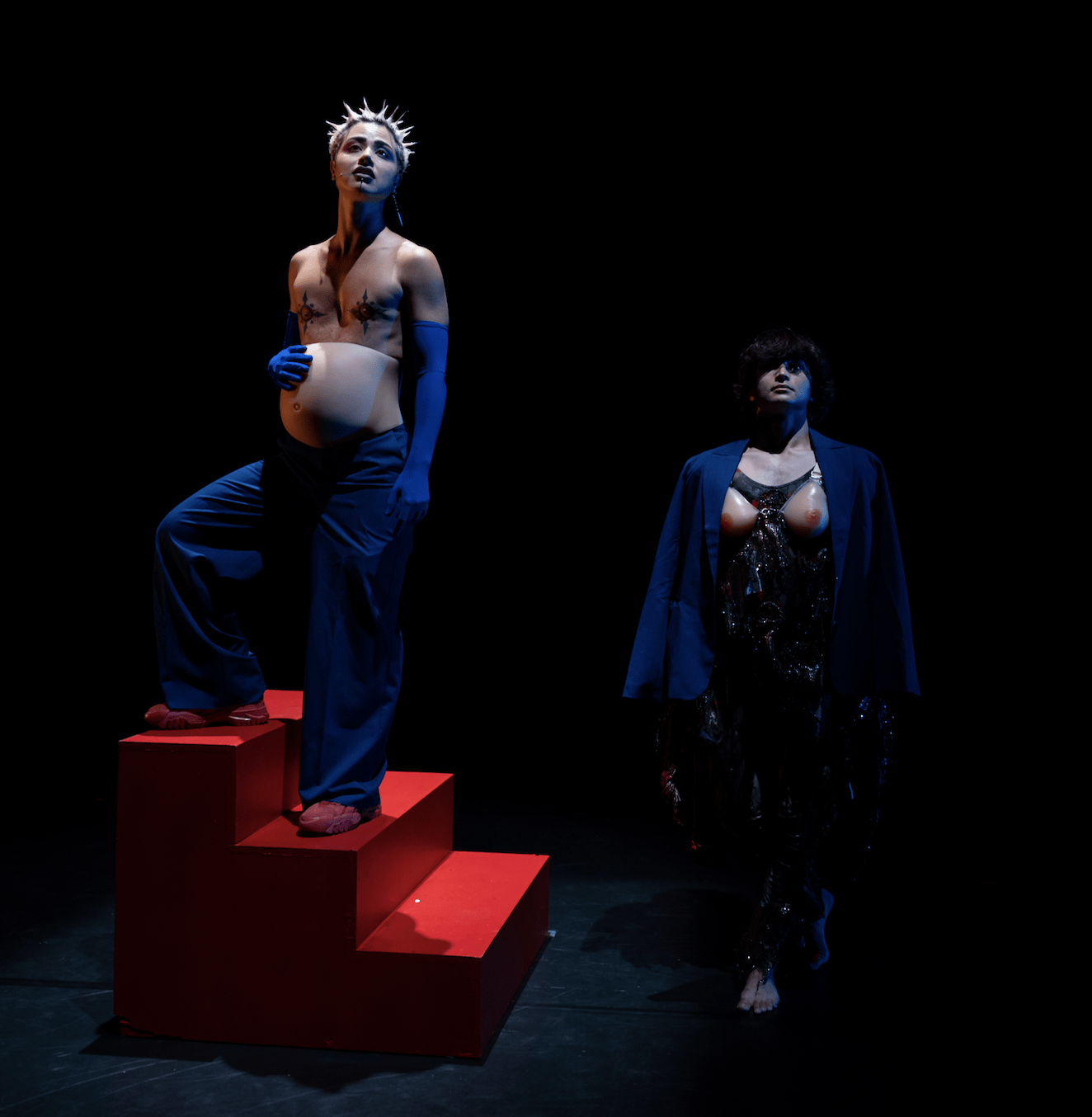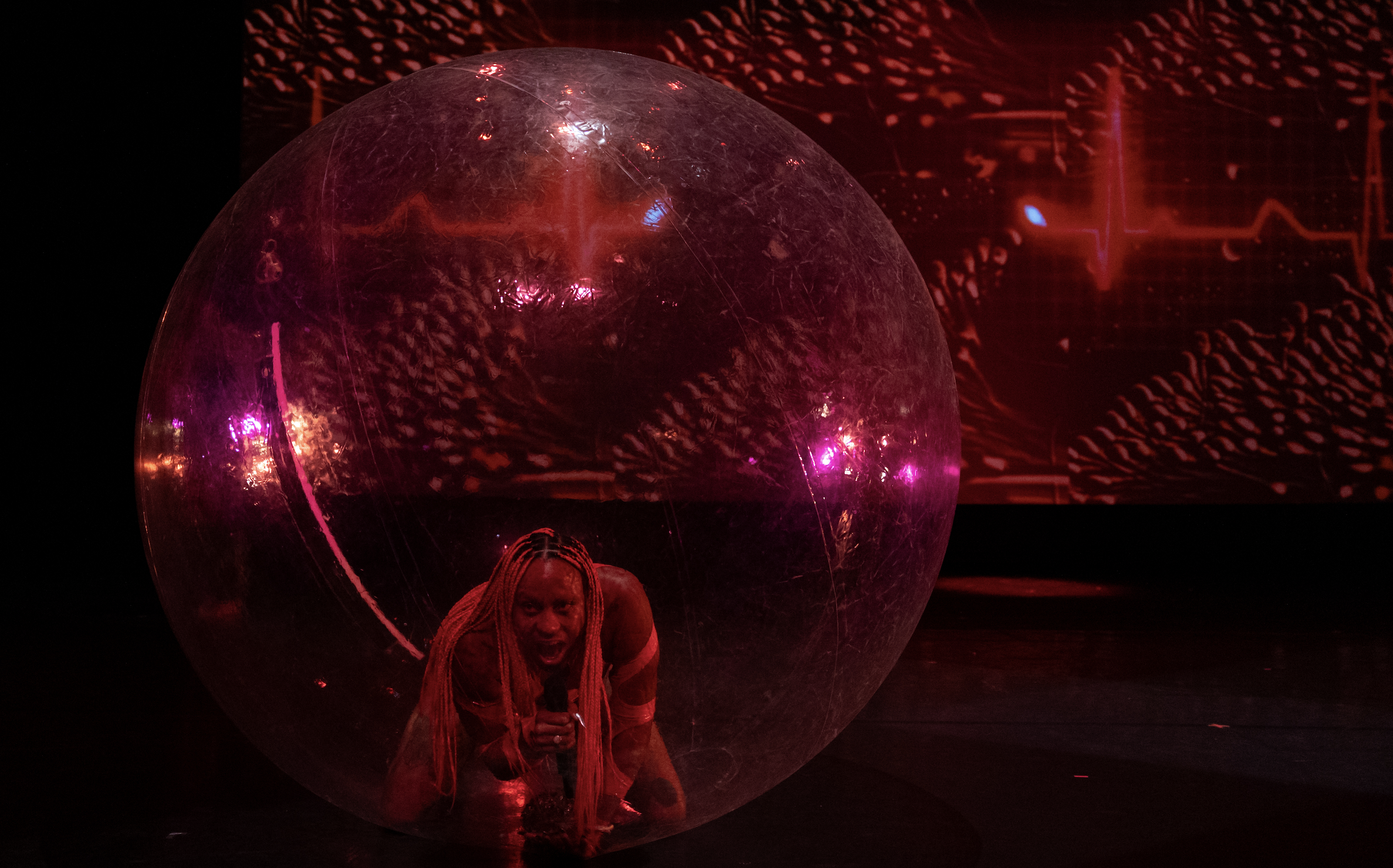 https://www.redcat.org/events/2023/now/week1
JORDI, CADE, AND IRONSTONE — 2300 SHE
NOW 2023 — Week One
Thursday, Friday, and Saturday
August 17, 18, and 19
REDCAT
631 West 2nd Street, downtown Los Angeles
*Ironside, personal correspondence with PARIS LA.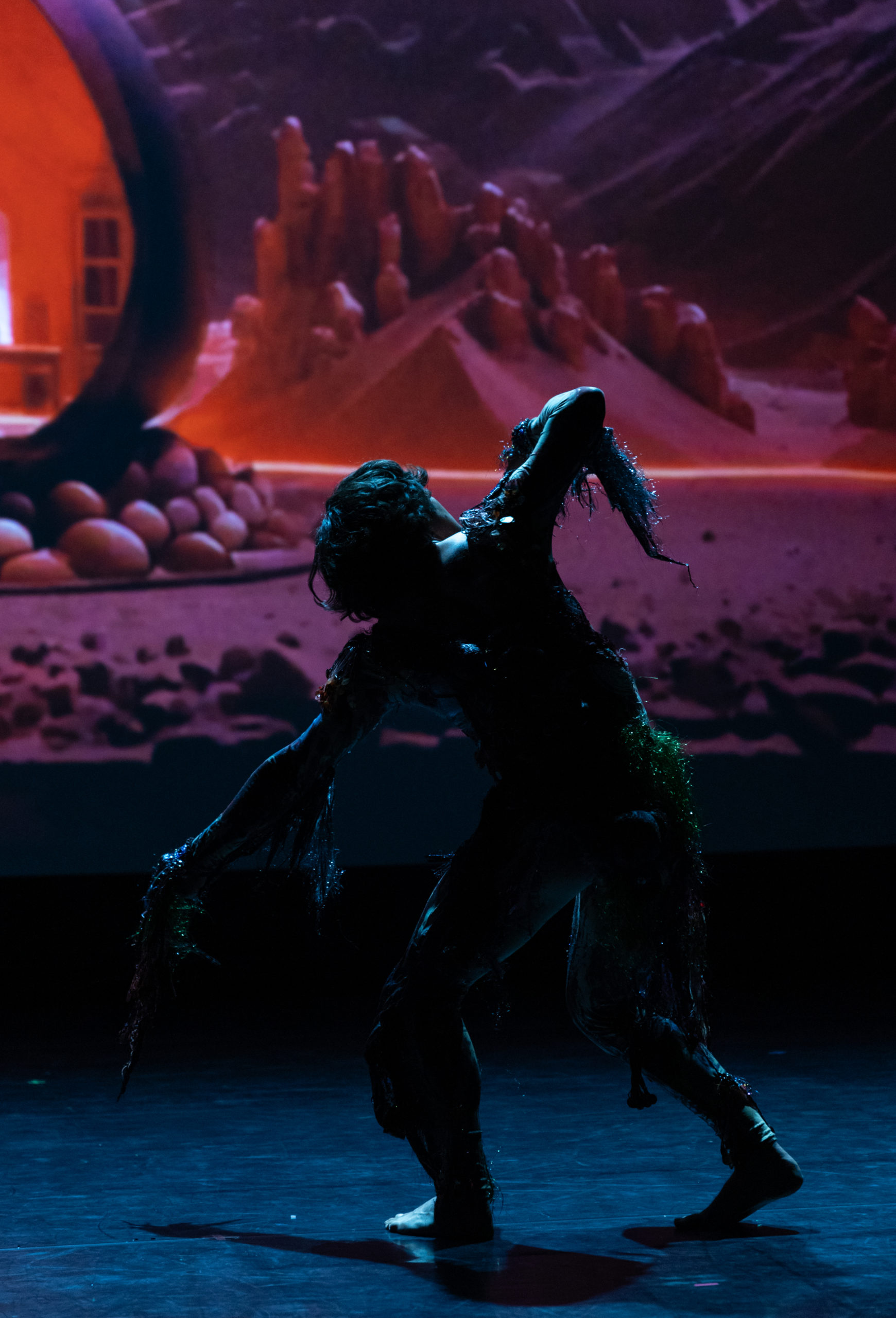 Jordi, Cade, and Ironstone, 2300 She, REDCAT, Los Angeles, August 2023, from top: Jordi (left), Cade, and Ironstone; Jordi; Cade (left) and Ironstone; Jordi; Ironstone.
Photographs by Angel Origgi, courtesy and © the photographer, the artists, CalArts, and REDCAT.