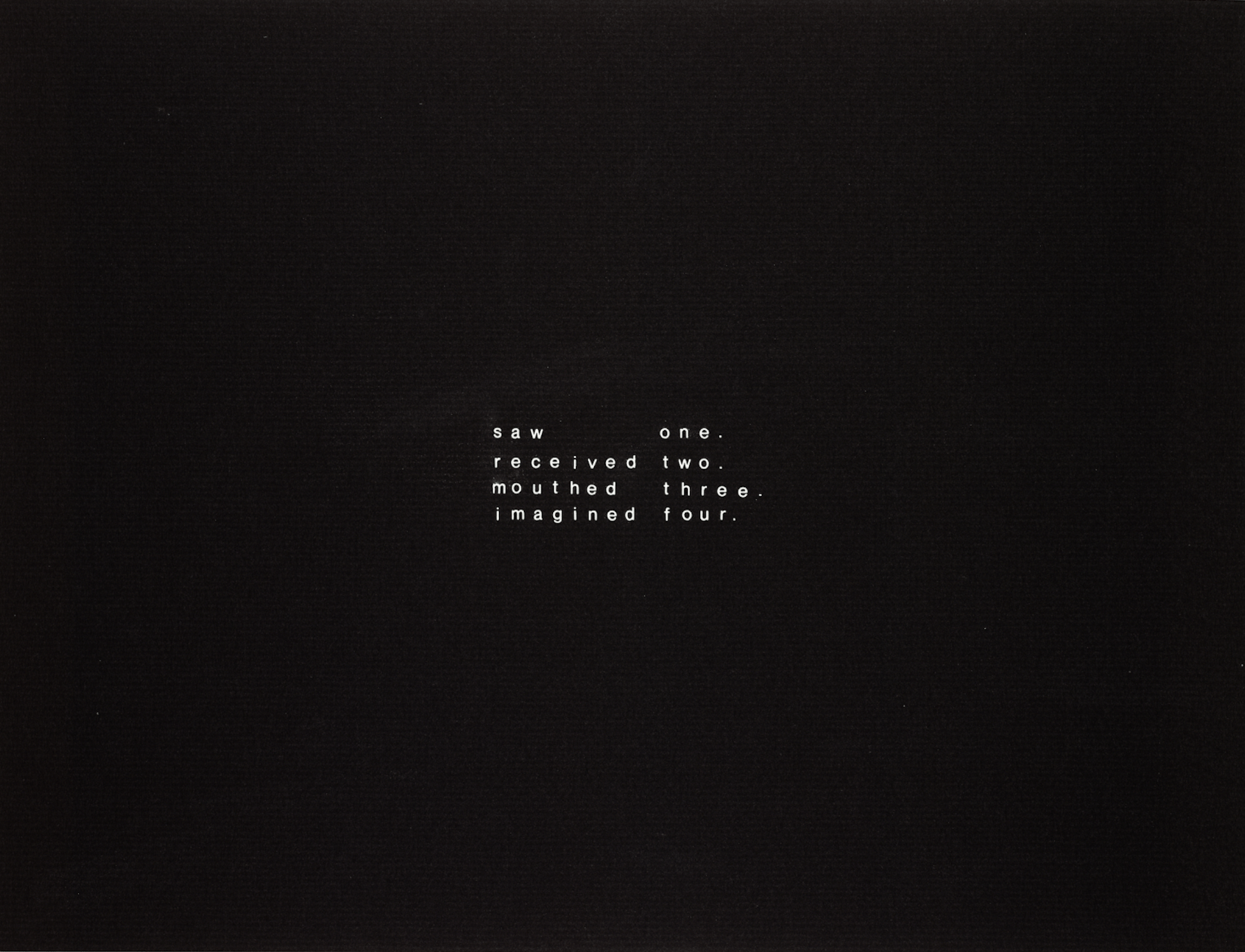 This weekend, GYOPO and USC present an afternoon devoted to a durational reading of DICTEE, the magnum opus by Theresa Hak Kyung Cha (1951–1982).
The program will include a presentation of Cha's artwork, introductory remarks by Yong Soon Min, Ellie Lee, Annette M. Kim, and Holly Willis, and a short talk—Apropos of Theresa—with writer and translator John H. Cha (who is Theresa's brother), author and UC Irvine professor Laura Hyun Yi Kang, and curator and scholar Lawrence Rinder.
A reception will follow. See link below to make reservations.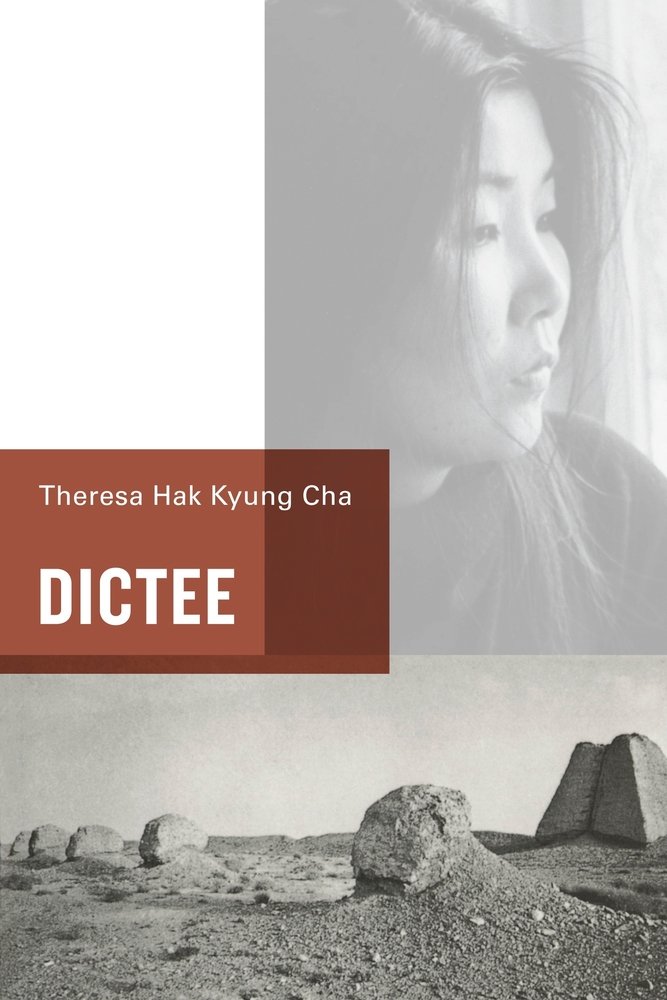 THERESA HAK KYUNG CHA'S DICTEE—A MARATHON READING
Saturday, December 4, from 1 pm to 6 pm
Meldman Park
USC School of Cinematic Arts
900 West 34th Street, Los Angeles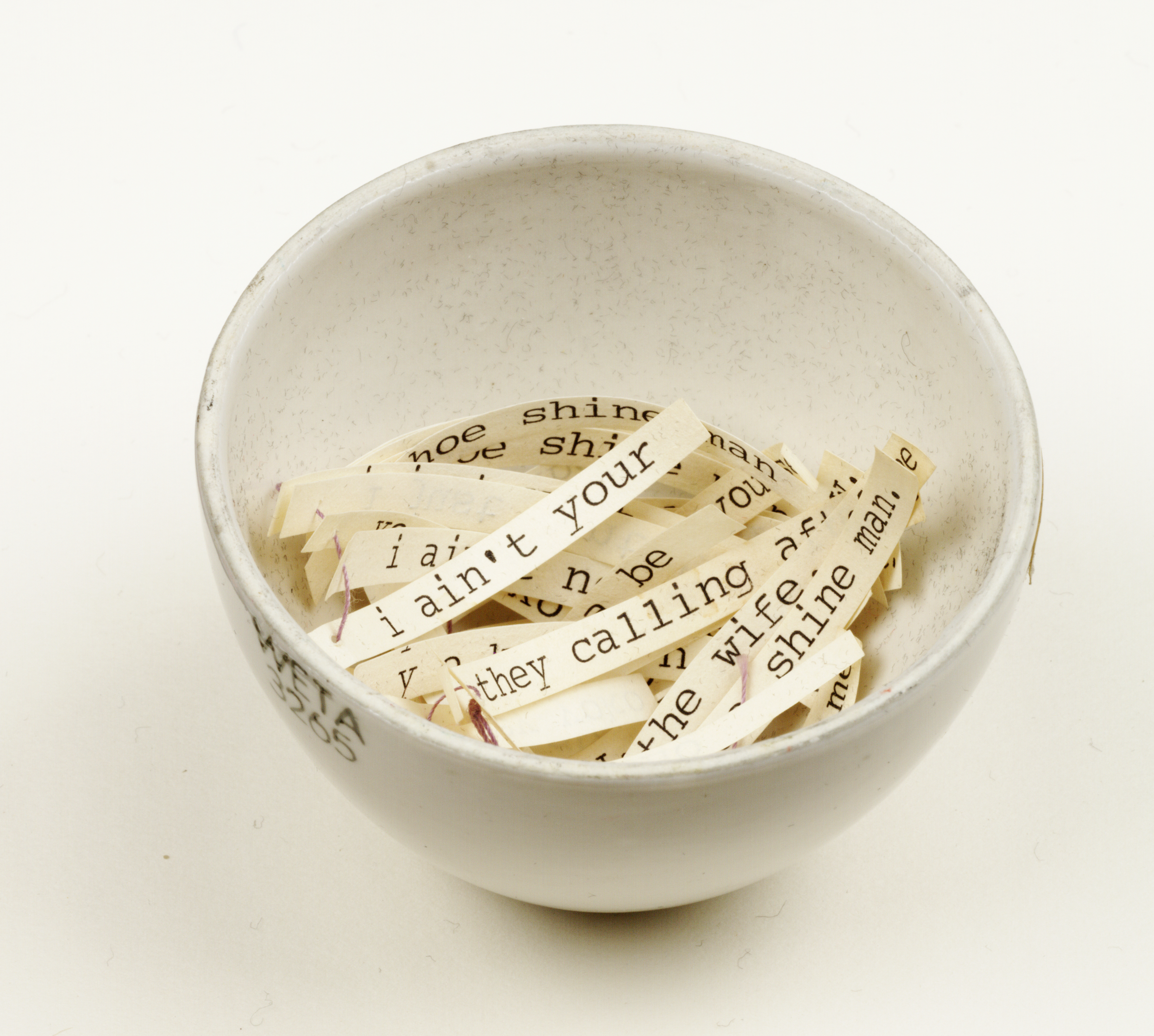 Theresa Hak Kyung Cha, from top: Cha's hands on her typewriter, 1981, photograph by James Cha; It Is Almost That, 1977 (detail) white press-type letters and white pastel on nineteen sheets of black paper, University of California, Berkeley Art Museum and Pacific Film Archive, gift of the Theresa Hak Kyung Cha Memorial Foundation, 1992; Dictee, image courtesy and © University of California Press; Surplus Novel, 1980, porcelain jar, with typewritten text on paper, collection of James H. Cha, photograph by Benjamin Blackwell, courtesy BAMPF; Permutations (1976), 16mm film, still, courtesy BAMPFA.